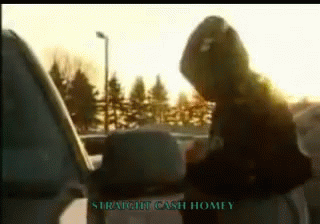 2) Austin Jackson 6'6 310 OT USC-
I'm a sucker for a good story especially one that reveals a person's true character. I'm sure we all can agree we'd do anything in our power to save a loved one's life, but man donating bone marrow is no joke. As a member of my family learned the hard way, there can be some serious complications after that extremely painful procedure. It goes without saying I have the upmost respect for this young man's decision to put his football career on hold to selflessly donate bone marrow to his sister who suffers from a rare genetic blood disorder. Oh, football. Need BJ Finney resigned and a lot of luck this athletic LT prospect slides to pick 49.
3C) Zach Moss 5'10 220 RB Utah
- Tomlin loves VIOLENT players. Tomlin likes players with NFL bloodlines. This Moss was set to follow in his cousins Sinorice and Santana's footsteps and attend "The U" but wound up a Ute. If I woke up with my head sewn to the carpet I won't be more surprised if Tombert burns a day 2 pick on a rb. However, I'm still holding out hope that I'm not the only one who doesn't believe James Conner can get through a season healthy.
4T) Thaddeus Moss 6'3 250 TE LSU
- I rarely watch ESPN's pregame show, but my guess is 'ol Randy worked in at least one "You got Mossed" reference in honor of his son Thad here. Again, Tomlin likes players with an NFL pedigree (No, Randy and Mike weren't with the Vikings together). The combine is key for all prospects, but I feel this Moss needs to really impress if he's going to crack day 2.
4) Lynn Bowden 6'1 199 WR Kentucky
- Saying it three times now. Tomlin is going to really dig this kid. Selfless, FEISTY, team leader that won the Golden Boy, Paul Hornung Award given to college football's most versatile player. Excitement on a stick this kid is.
6.) Benito Jones 6'1 321 DT 'Ole Miss-
Wide load. Former 5 Star recruit that was slated to head 'Bama's way before opting for the Rebels. Quick humanitarian story for y'all. Was stuck in brutal Atlanta construction traffic enroute to Tuscaloosa to see the Tide take on said 'Rebs when an older gentleman and his wife were yelling out their car window in our direction. Being in the front passenger seat, I powered down the window and semi-politely asked what was up. As luck would have it, the gentleman saw the 'Bama flags on our truck and asked if by chance we were heading to the game. "Yes sir. We sure are." He then held out two tickets to the game and asked if we were in need. We were a party of four and only had two so heck yes! "How much?" said I. "We're turning back, they're all yours!" Said he. SCORE! I jumped out of the truck and ran over and took the tickets, shook the gentleman's hand and promised to pay it forward. Drama's shaken faith in humanity restored even if just for a day.
7.) Josh Martellus 6'0 210 S Michigan
- Kind of a connect the dots type of pick here. Played on same HS team with former scUM and current Steeler Devin Bush jr coached by Devin Bush Sr. Not a great safety crop this year, but this Martellus kid can hit and offers versatility Tomlin will dig.
Thanks as always for reading. Please comment on the players you like and those you don't. Combine almost here. Looking forward to the new drills. Hopefully they're a valuable addition to the evaluation process.