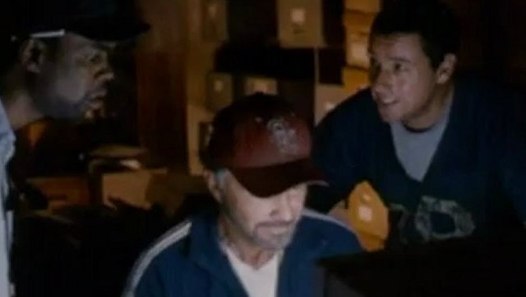 1.)
Alex Leatherwood 6'6 310 OT Alabama
- My son plays 8th grade football for the North Gwinnett Cluster here in sweltering Suwanee, GA. His new obsession is high school players rankings, specifically their number of stars. "Don't worry about that shit son. Just go out and play football." But truthfully, I was pretty into recruiting many moons ago so I kinda get his little obsession. Oh, the Leatherwood kid. Former 5 star recruit for the Tide will take over when Villy is one of many potential losses due to a drastically lowered 2021 salary cap.
2.)
Cameron McGrone 6'1 235 LB Michigan
- "You're about as maniacal as a box of kittens" Is something you would never say to this kid. Fiery 'sum bitch right here. Was all kinds of pissed off when my Tide "rolled" them in their bowl matchup this past season. Anyway, this alpha male will surely endear himself to Coach Mike and form a superstar tandem with fellow scUM Devin Bush.
3.)
Journey Brown 5'11 216 RB Penn St-
Ohhh Doctor is this kid an explosive freakin athlete. Holy shit speed running a 4.29 and 10'10 broad jump. Don't forget, kids. JOEY PORTER. Penn St. mole for his bff Mike Tomlin. James Conner is a free agent who struggles to stay on the field. He gone.
4.)
Anthony Swartz 6'0 180 WR Auburn-
"May the Swartz be with you." More holy shit speed for the offense. Even if JuJu bounces back this season I think there's a good chance he's not given a second contract.
4C)
Zion Johnson 6'3 310 OG Boston College
- This kid didn't even merit a half a star. Was awarded zero stars upon his signing with Davidson, a tiny college I pass driving north up 77 on my visits to Pittsburgh. Much like the NBA version, This Zion is an extremely athletic, versatile, people mover who adds more youth to the OL.
5.)
Cory Durden 6'5 315 DT Florida St
- Versatile kid that has literally played every spot on the 'Noles stout defensive front. Really dominant interior rusher with 17.1 % win rate ranking fourth among 181 interior lineman. I can't see Cam Heyward not being brought back but these are strange days indeed.
6.)
Jacoby Stevens 6'2 225 S LSU
- Hits like a linebacker and ultimately may up playing there but I'd try this former WR at strong safety first. Could be a valued chess piece type that a defensive coordinator could get creative with.
7.)
Quintin Morris 6'4 248 TE Bowling Green-
Ahh those Steelers scouts do so love their short trips. Hoops background a plus with the modern NFL tight end. This former WR led Boring Green in every meaningful receiving category last season.
Thanks as always for reading. Please comment on the players you like and those you don't. Fingers crossed my beloved college football gets in a complete season otherwise I'll be reduced to watching football movies such as the Longest Yard. RIP Burt